To help students engage in their studies without distractions, many university campuses and K-12 schools place blocks on certain websites that might divert students' attention away from their work. But no matter how busy a student's study schedule is at any given moment, they'll still find a way to browse or stream content on sites that are blocked by their school, such as Netflix, YouTube, Twitter and other social media sites.
The way they can bypass their school's content restrictions is to use a VPN (or Virtual Private Network). But of course, schools aren't the only places where you would want to use a VPN service. VPNs are versatile in a variety of situations and environments.
Journalists use them around the world to hide their location and protect their data from oppressive regimes, while tourists use them while staying in a hotel that doesn't have secure WiFi. Office workers can use VPNs to disconnect from work while the manager is out for coffee.
With a good VPN service, you can protect your computer, smartphone or tablet while it's connected to a WiFi network. The problem with using the internet freely in universities or high schools is that they have different restrictions for different types of users.
Then they have different filters for each type of content. VPN apps can bypass these restrictions while also securing your internet connection simultaneously. In this guide, we'll cover the best VPNs for bypassing school WiFi restrictions.
We should also discuss the possibility that your school or university may have blocked the use of VPNs as well. In that case, you can still access the internet by using the right tools, such as stealth VPNs.
How to Bypass a School Firewall
T
here are many ways to bypass a firewall, but the easiest is to use a VPN service. 99% of the time, a VPN will successfully do this.
But there are times when you may require other tools, such as a proxy service or a USB device with a web browser. Let's take a look at these options:
Use a VPN to Bypass School Restrictions
Unlocking websites at school becomes an easy task once you start using the right VPN. A Virtual Private Network makes it easy to unblock websites, but it also provides an additional layer of security so that no one knows what you're doing while connected to a given network. You don't want your school's administration to see that you bypassed their restrictions to access YouTube.
While there are many VPNs available on the market today, many do not work well even if they advertise otherwise. A reliable VPN will work all the time and will come with a comprehensive set of tools to protect your data and your online identity. Even if your school or college uses the best surveillance applications, a good VPN can bypass them.
Now, the exact workings of VPN services are not important.
What you do need to know is that a VPN works by changing the IP address of your computer, smartphone, tablet or whatever device you're using.
The VPN will change your IP to any location you want. But instead of just allowing you to input a number, VPNs for schools give you a list of servers in different countries.
Based on what you want to unblock, you have to choose the right server. For example, if you want to unblock U.S. Netflix at school, you should connect to a VPN server that's located in the U.S. and then access Netflix with your subscription credentials.
And if you want to access BBC iPlayer from the U.S., you should change your server location to the U.K. The best VPNs offer servers in more than 60 countries. Any decent VPN should provide close to 1,000 servers, if not several thousand.
VPN services hide your presence on the internet from hackers and surveillance agencies like the NSA by using military-grade encryption technologies built to protect your online identity. This is useful when you don't want anyone at school to know it was you who circumvented the restrictions to watch a lecture you liked on YouTube.
Note:
Modern VPN products go beyond providing users with privacy as well. Some come with built-in features for preventing
malware and other types of viruses
from corrupting your computer.
Now, let's consider this scenario: While at school, you are unable to download a decent VPN app.
As mentioned before, some schools and colleges have spent time, money and resources to install internet filters that not only block sites but also block students from downloading any app that isn't approved by the administration.
This is where you have to get a bit creative and make use of a USB drive. Download and load a given VPN app (or any app) installer on your USB and bring it with you when you come to your class or do lab work.
Now, when you need to have access to your favorite websites that are blocked at school, just insert the USB into the computer and install the VPN app.
Another method is to download any reputable Linux distribution and install it on your USB. When you stick the USB on your school computer, you can run your own operating system to do anything you want.
Here are the steps you need to take:
Step 1: Install a VPN App on Your School Computer or on Your Smartphone
If you want websites unblocked with the help of a VPN, you'll need a VPN app. While it's better to download and install the app before you get to school, this isn't always possible, especially if you want to view something on a school computer.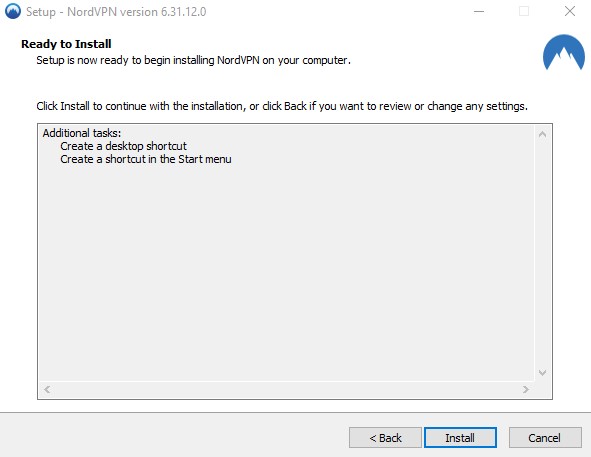 If you're using your own smartphone, get the VPN app from your home internet connection or any other network outside of your school WiFi.
Step 2: Run the VPN Application and Connect to a Server
Once you have the app on your computer or smartphone, and you have the password to your school WiFi, then all you need to do is to run the VPN application and then connect to a server where the site is unblocked. Pick any server.
Step 3: Try Unblocking Website(s) That Were Blocked Before
After you've connected to the appropriate server, you only need to go to the website that was previously unblocked. The same process applies if you want to go to a streaming service or unlock an app.
How to Use a Proxy Service to Unblock a Website on College WiFi
Using a proxy service is another way to unblock web site(s) that are restricted by your school administration. To block your favorite website, your school WiFi system probably has the web address of that site in a blacklist.
So, you can go to the proxy site and tell it to go to your favorite website instead of directing your web browser to do so. Your school's WiFi restrictions will only know that you went to a proxy site and nothing else.
The cool thing about using proxy services is that you don't have to install any kind of application on your device.
How to Use Google Translate for Bypassing WiFi Restrictions and Unblocking Websites
Google Translate may not come to mind if you're thinking about unblocking web sites or bypassing WiFi restrictions at school. But you can use the Translate Page feature to load webpages that the Google server translates. All you have to do is enter a website page that you want to visit and ask to translate it.
This a good way to learn how to unblock websites at school since the WiFi network system would only see that you're using Google Translate.
Pro Tip
Similarly, you can use Google Docs' chat feature to message your friends if you invite them to a document.
How Do School Website Restrictions Work?
Most schools and universities employ internet filters to block websites for students. Modern internet filters can block access to social media platforms like Facebook, Discord, Snapchat and Instagram, as well as online video games.
The only problem with this system is that the filters also block educational websites like YouTube and Coursera, which are helpful to students who are researching source material for their assignments.
Some schools complement a default internet filter product with their own list of websites that they block through administrative accounts and firewalls. Some parental control applications help schools and universities keep their internet tightly guarded as well.
But, as covered above, there are ways to bypass these restrictions.
Why Are Web Sites Blocked at School?
At their core, schools are meant for learning. But they also should protect young students from viewing harmful material on the internet while they're in the classroom. They do that by creating a blacklist of websites considered harmful or distracting.
It's unrealistic for the school administration to constantly block all sites that could pose a risk to students, so most of them use parental control applications to manage access.
Conclusion: How to Unblock Websites on College WiFi
The number of students doing all of their work on digital platforms is expected to increase in the coming years. It's easy to imagine a future where schools go paperless and limit education to online channels only, meaning more internet filters and surveillance.
In this guide, we covered how to get started unlocking web sites at school. No VPN for school will have a definitive list of websites to unblock, but you can take advantage of money-back guarantees to test which VPN service allows you to bypass school WiFi restrictions and get unrestricted access to the WiFi network.
Use the comments section below to let us know if we missed a solution.