I
f you don't play by the terms of service while using Discord, your IP address will get banned. Ultimately, Discord has the power to decide whether or not something you said or did violates its rules. This leads to users getting banned arbitrarily.
Since Discord bans are a common problem, we've compiled this guide on how to get unbanned from a Discord server when it has blocked your IP address. We'll offer three methods you can use to get unbanned from a server.
Does Circumventing a Discord Ban Constitute Another TOS Violation?
The thing about Discord bans is that you almost never get banned from the whole platform or any of its apps. Almost always, you get into a dispute with the mod of a given Discord server and they kick you out by issuing a ban on your account. To be fair, since the administrator of that particular server has kicked you out, whether or not you deserved it is immaterial.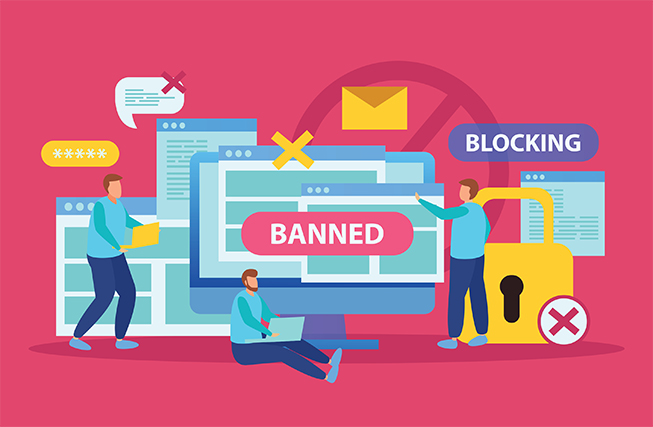 The following sections will focus on how you can bypass a Discord IP ban. Still, you may be wondering whether unbanning yourself from Discord will get you into further trouble for violating the terms of service. If an admin of a particular server banned you, you could join one of the many thousands of other Discord servers. Now, you may say you want to join the server from which you got banned. In that case, all you need to do is create a new profile, and you should be good to go.
Note:
With that said, if you got a Discord IP ban because you knowingly violated the official Discord ToS, then the situation can get quite complicated. But, the
terms of service document
doesn't explicitly state that using specialized tools to evade an IP ban is another violation of the rules.
Your behavior after getting banned is probably the most critical factor in deciding whether or not re-joining Discord with the help of specialized tools would constitute another violation. To give an example, let's say a Discord server administrator banned you from their server because you harassed someone. If you use any method to unban yourself and then go back to harassing other Discord users, you can still get banned again for the same reasons someone banned you in the first place.
With that out of the way, let's take a look at the top ways you can evade a Discord ban.
Method #1: Use a Different Data Plan and a Mobile Phone
Assuming you were using the official Discord desktop application when you got banned, you need to understand two things. First, the Discord app used your account ID to ban you. Your account ID is what you used to log in to Discord before getting banned. Second, the Discord desktop client also used your IP address to further make it difficult for you to evade the ban.
In short, Discord uses your account information and IP address to ban you.
So, there is no point in creating a new Discord account to get around the ban since Discord still knows your IP address. Even if you do, the Discord server will catch your IP address and ban you again. In fact, it wouldn't even let you join the server in the first place, even if you have a new account.
Follow these steps:
Step 1: To get around the ban, use a mobile device. And if you were banned while using a mobile device, then use a different mobile device.
Step 2: Then enable cellular data, whichever plan you have.
Step 3: Install and launch the Discord mobile app.
Step 4: Go through the sign-up process again and get a new Discord account.
When creating a new account, be sure to use a different email address than before.
Step 5: Launch the Discord app and log in with your new account.
Then, try to join the server you got banned from.
Step 6: Sign out of Discord.
Step 7: Turn off cellular data.
Step 8: Sign in again, but this time from the desktop Discord client with the new account.
And that's it—if you followed all the steps correctly, you should have unbanned yourself from Discord.
If you don't have an extra mobile device nor access to mobile cellular data, you'll need to follow the method outlined below.
Method #2: Use a VPN Service To Get Unbanned
This method is as simple as they come if you want to unban your account on Discord. In fact, the best way to evade any ban, not just on Discord, is to use a VPN service.
The term VPN stands for Virtual Private Network, which is a service that can hide your original IP address and give you a new IP address from any country you choose. To get one, all you have to do is do a quick search through your favorite search engine and find the right VPN software package for you. The market currently offers both paid and free VPN services. And since you want to sign up for a VPN service because you want to evade the Discord IP ban, you can go with either a free VPN or a paid VPN.
You only need to use a VPN service for a very short amount of time to evade the Discord VPN ban, which makes a free VPN more attractive for this basic task. That said, a paid VPN service will provide you with a higher quality of privacy and security than a free VPN with basic features.
If you want to protect your data and anonymity at all times while surfing the internet (not just on Discord), a paid VPN may be better for you.
Most good paid VPNs offer a no-questions-asked money-back guarantee that typically lasts 30 days, so you can easily sign up for an elite VPN service for a month, completely free. Use it to unban yourself on Discord and then ask for a refund before 30 days run out. In any case, the best paid VPN for the job here is NordVPN. There have also been reports or more and more users from the Dubai getting banned, for this problem you would want to focus more on a UAE VPN that is tailored to that location.
Follow these steps if you're using a Windows computer:
Step 1: Sign up for a VPN service.
Whether it is free or paid, you need to go to the official website of the VPN service you're interested in, sign up for a subscription package and create an account.
Step 2: Install the VPN app on your computer.
Step 3: Launch the VPN app.
Step 4: Use the VPN app to sign in.
Step 5: Close the Discord desktop app.
Step 6: Clear the cache.
To clear the cache, you need to look for the %appdata% folder. It is usually located in your C: drive.
Step 6A: Go to My PC.
Step 6B: Click on the C: Drive, Users and then your [Username] folder.
Sometimes you can't see your username folder in My PC. If that is the case with you, you'll need to enable hidden files. To do this, click on the View tab in the upper menu of the window you're currently on. Then, look for the Hidden Items option. Enable it.
Step 6C: Click on AppData.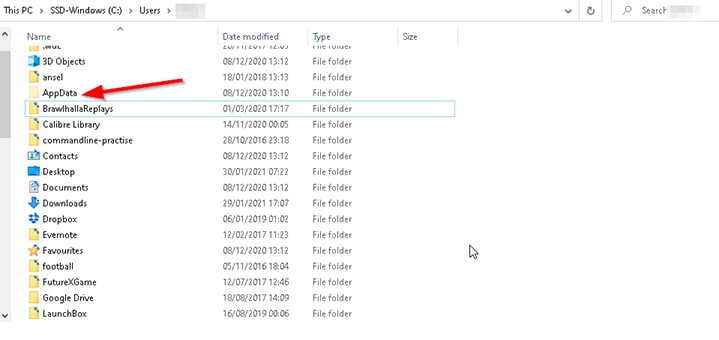 Step 6D: Click on Local.
Step 6E: Find the Discord folder and delete it.
Step 7: Launch the VPN app and connect to any server that gives you a new IP address.
Step 8: Open the desktop Discord app.
Step 9: Create a new account by using a new email address.
Step 10: Sign in to Discord using the new account.
Step 11: Join the Discord server you were banned from.
As you can see, all you need to do is get a VPN, connect to a VPN server, then get a new Discord account and sign in with your new username. After you've followed all the steps we mentioned above, you can get rid of the VPN app and/or disconnect from it. You no longer need it as Discord only checks for your IP address when you create a new account, not when you're trying to sign in with your username at a later time.
If you're using a macOS device, the steps remain the same except when finding the Discord Local folder on your computer. Follow these steps on your macOS computer:
Step 1: Close the Discord app.
Step 2: Delete ~/Library/Application Support/Discord Discord Application Support.
Step 3: Open the macOS Applications folder.
Step 4: Drag the Discord app into the trash.
Step 5: Remove the Discord screenshot.
Step 6: Empty the trash or right-click on the screenshot to delete the file forever.
Step 7: Restart your computer.
Step 8: Install the Discord desktop client again.
Once you have followed these steps, just start following from Step 7 under Method 2 above.
To keep things simple, all you need to do now is get a new email address, create an account with Discord, join the server that banned you and disconnect from the VPN if this method worked for you.
Method #3: Talk To the Server Admin
We certainly don't want toxic people to use the techniques we mentioned above to get unbanned and continue harassing other users online on any Discord server. So, if you think the Discord server admin or owner mistakenly banned you instead of a different user, then the most efficient way is to simply talk to the admin of the Discord server from which you got banned. Mods can easily make the mistake of banning the wrong user/username from their server.
Note:
The issue of users behaving badly on Discord servers is a real one, which one of the reasons why the platform has a Trust and Safety Team to tackle this very issue. But sometimes, the Trust and Safety team may ban someone who didn't deserve a ban.
You don't need to create a new account or purchase a VPN if you genuinely got banned unfairly. Just log in with your existing account on Discord and talk to the admin/mod of the server. If you were wronged, they will reverse the ban and continue to let you be a part of their Discord community.
Conclusion: Best Way To Undo Discord Bans
In the end, if someone banned you on their Discord server, you shouldn't stress over it. But if you want to get back into the server, then all you really need is a new IP address and a new username.
As mentioned above, a VPN will make the process of unbanning yourself from Discord much more efficient, and you don't have to pay anything to anyone for creating a new account. This is the easiest way to get back into the server.
B
efore doing all of that, though, we suggest talking to the mod or administrator of the Discord server that banned you. Open communication is always a good thing, and regaining access through simply talking to the person will save you the headache of trying another way to get around server bans.