No one likes a jerk neighbor who keeps hopping on your WiFi network and downloading massive files, eating up your data.
So, here is how to kick people off your WiFi network.
To boot someone off your Wi-Fi network, you first have to know who is sneaking around on the network.
Here are the steps for doing that: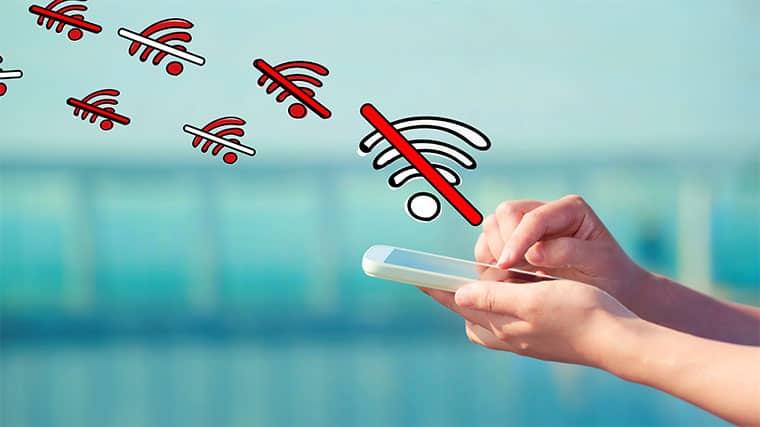 Method #1: Use Your Router Settings To Kick People Out
Step 1: Log in To Your WiFi Router on a Web Browser
First, you have to make sure that the computer you're currently working on is connected to your internet router. The connection can be wireless or via an ethernet cable; it doesn't matter.
T
o log in to your router, you will have to find out its IP address. Most of the time, you will find it either on the box the router came in or on the router itself (look at the bottom of the device). Usually, the IP address will be something like
192.168.1.100
or
192.168.2.1
or
192.168.1.1
or
192.168.0.1
, or even something else.
With the IP address noted down, launch your favorite web browser app and use the URL or address bar to type the router's IP address, like this: http://192.168.100.1 — assuming your router's IP address is 192.168.100.1.
Once you do that, the new screen will ask you for login information. You should know the password and username, but if you don't, try typing admin as both the username and password. If that doesn't work, look in your router's documentation for default login credentials.
Step 2: Modify DHCP Settings
You need to go to the page that shows you DHCP settings. Since every router's administrative dashboard is different, the steps of getting to the DHCP settings will vary. You shouldn't have to look too hard to find these, though.
Once found, look for another option that lets you see attached/connected devices.
Note:
Router manufacturers use different terms for different settings, but you should be able to make out where you can find the attached devices through your router's settings.
Step 3: From the Shown List, Kick Out People You Don't Want
Following step 2, you should find yourself looking at the list of devices that have connected to your network. Pick out the ones you don't recognize or want on your network, then press the Turn OFF or Disconnect button.
Method #2: Change Your WiFi Password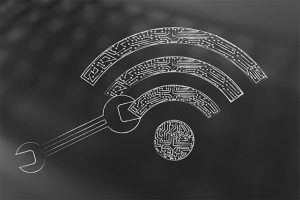 This method is perhaps the most convenient and quickest way to kick people off your WiFi network. Just change your WiFi password and sit back as all devices get booted off the network. Then, only those devices with the new password will be able to connect to your network.
The only problem with this is that it can be cumbersome to re-connect all the nearby devices to the network after a password change. Changing the WiFi password is as easy as logging in to your router's dashboard and going to the appropriate settings. Usually, your router will have a separate section for changing passwords clearly marked, so it's easy to change passwords regularly.
Method #3: Use NetCut If You're on Windows 10
People with Windows 10 computers can install the NetCut app to kick someone off of their internet network. It doesn't have the most user-friendly interface, but it is completely free to use, which is great.
Click here
to download the NetCut app from the developer's website.
After installing NetCut, you may need another app called WinPcap. The wizard for NetCut will take care of that if you give it permission when it asks in the form of a pop-up message.
Re-start your computer and run NetCut after reboot. You'll need to go to this webpage to see the app and how it works. Upon launch, you'll see that NetCut will automatically list every device that has connected to your network. Not only that, but it will also list the relevant MAC addresses.
To block any of the connected devices (more specifically, adjust the bandwidth meter for the device until it's down to zero), you only need to click on the MAC address of a given device and then hit the button that says Cut. Or, if you have the latest version, drag and drop the device from the middle column to the column on the left from the browser window.
Note:
Note that the free version only runs if you have the browser window open. There are also ads to look at while you are working with it. Moreover, free users can only make 10 adjustments to a given device's speed every 24 hours. All of these restrictions can go away if you sign up for the pro version.
Method #4: Kick Someone Off Your WiFi Network on macOS
For macOS devices, you need an app called JamWiFi. You won't find it on the Apple App Store, but you can go to this website to get it for your mac.
If you have set your default macOS security settings to high, your machine may give you an error while launching the app. The quickest way to fix that problem is to head on over to System Preferences, then to Security and Privacy and then click on the option 'Allow apps downloaded from' — after which you should change the status of 'JamWiFi' to Allow.
To get started, launch the app and look at the bottom of the main menu. Find the button that says Scan and click it. Now, you should see a list of WiFi networks near you. Choose the one you have access to and then take a look at the MAC address list. Identify the computer you don't want on your wireless network and then click the block/deauth button that appears on the lower portion of the screen.
And that is it. Now you should have gotten rid of the user (or users) lurking on your work or home network.
Method #5: Kick Someone Off Your WiFi Network on Android
If you want to block someone from using your wireless network via your Android device, you must make sure the device has root. If you don't know what that means, then search for how to root your Android device. After that, download NetCut (from the same developers who made NetCut on Windows) from the Google Play Store or through their website.
Launch the app and from the shown list of devices, click on the Wi Fi icons to disconnect the device in question from your wireless network.
Method #6: Reset Your WiFi Router
Step 1: Disconnect Your WiFi Router
Depending on how you're set up, this step might be a bit different for you. More specifically, if you have your WiFi router and modem as separate devices, unplug the WiFi router from the modem. If you have a single device, then there is nothing to do here.
Step 2: Hit the Reset Button
Almost all modern WiFi routers have the reset button somewhere on their back. The button is usually small and requires the user to insert a pin in it and hold it for around 30 seconds to reset the WiFi router.
Step 3: Wait a Bit, Then You're Done
After you pull out the pin from the reset button, your WiFi router/modem should reset. If you did disconnect the ethernet cable from your home router, then plug it back in. After a while, you will have to connect to the WiFi network by inputting the default username and password.
Your WiFi router may require you to change your password and/or username; go ahead and do that. This should kick out the moocher on your internet network.
Method #7: Ask for Help From Your ISP
Note down the account/customer ID number, along with your billing address, that you use for your internet service provider. Call the company to let them know that someone unwanted has connected to your network and is using your internet without permission.
This method is the easiest way to confirm if someone is using your internet connection and kick them off, since your ISP provided you with the router/modem.
Anyone who has unauthorized access to your network probably knows your password, so ask your ISP representative to change your password.
And while you are at it, it might be a good idea to ask your ISP for the best home router security settings.
They may not teach you how to kick people off your WiFi, but they will get an unwanted moocher off your internet network.
Conclusion: How To Kick People Off Your WiFi
While explaining how to kick people off your Wi-Fi network, we have stayed away from methods such as using MAC address filtering features through your router or by using a guest network. And the reason is simple: They are too bothersome to implement.
A MAC address filtering feature requires you to either input the address you want to block and/or set the rules so that only the MAC address you provide gets to use the internet.
In both cases, you'll have to do some manual work, which is not the best use of your time.
The same problem arises with guest networks since you generally don't know who is using your network and how the person got your password. That means, the unwanted person using your connection is probably not going to do so via your guest network (guest network password is different from your primary Wi-Fi password), on which you can easily change passwords and kick people off your Wi-Fi connection.