R
eddit is a community-driven forum and media site comprised of different pages called subreddits that range from topics for kids to content called NSFW. People come to Reddit to write posts, comment on others and vote when they think content is good or bad. There's a limitless range of topics on the site, most of which are safe for work, some of which aren't safe for work or NSFW.
It's not a place for people of any age. If a post and its title are popular enough with the community, it might reach the front page. Users can post text, images, videos, links and polls on the site.
Reddit doesn't require any personal information from its users which makes it appear as though it offers more anonymity than other sites. You don't have to provide your real name or primary email address. In fact, many of the community members use anonymous accounts to make posts, leave comments and send messages. Multiple accounts, frowned upon on sites like Facebook, are the default state of Reddit users.
But does that mean that Reddit is good for privacy? Or even good for your health? These are just some of the questions we'll answer in this guide.
Is Reddit Safe for Privacy?
In short, it depends. If you're asking if your data is safe with Reddit, then yes, for the most part. The site has the necessary infrastructure to keep most hackers away which helps with data safety.
You have to understand that Reddit is one of the most visited sites in the world, making it a target for data breach attacks. It's come under two high-profile internet attacks in the past couple of years with no official figures being released regarding how many users were affected. Reddit also shares data with government agencies and organizations.
Note:
As we mentioned previously, you can create a Reddit account without giving up too much of your personal information. Reddit does keep a record of the location of a user when they use Reddit, but it ensures that other users can't see that information.
Reddit allows users to control if other people can search for their username on the site or if they can see when they post new content. Users are free to make their comments and posts as private as they'd like. The site has a private window that can be used to have a conversation with another user.
Most users choose to have a conversation in public instead of sending each other messages. This type of interaction is most of the stuff on the website. You can share content, ask questions, get answers, contribute to a subreddit or create a new one. The interactions on Reddit are similar to interactions that early internet users enjoyed.
If you're concerned about your digital safety or if you're a parent and you're concerned about the safety of your children, you can always use a VPN to protect yourself. Take a look at our list of
the best VPN services of 2021
to find one that's right for you.
Can Reddit Give You Viruses?
The platform won't, but the media content could. Malicious actors can access Reddit and post a link on one of the subreddits. That link might take you to a phishing site or another scam without your knowledge.
You could be invited to a chatroom where someone asks you to install an application on your computer or requests that you change the settings on your account to make it easier for them to access. Neither of these things would violate the site's rules, but they might harm your computer.
Can Reddit Be Trusted?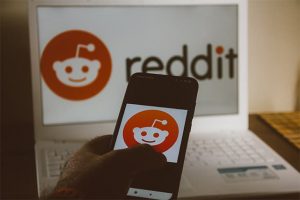 There are hundreds of reasons why you shouldn't trust anything you see on Reddit. Much of the content is heavily censored or is intended for adults. This is one of the reasons why it's important for parents to monitor what their kids or teen children are doing on the website or the app. It's also a reason why adults and parents should be careful on Reddit, especially when it comes to news stories.
You've probably heard the news or at least gotten a sense of the spread of censorship across popular sites like YouTube, Facebook and Twitter. The same is true for Reddit, especially now that the old Reddit is gone. Reddit is completely made up of subreddits.
Note:
Each subreddit has moderators that manage the stuff that appears on it, including the links and images. While this isn't the case for the entirety of the website, many of the subreddits are controlled by moderators who remove stuff, old and new, that they disagree with instead of just NSFW content or other unsuitable things. This is often done not to protect kids, but to exert control.
Additionally, Reddit itself has shown that it withholds information from its users. As we mentioned earlier, they still haven't provided much information regarding data breaches that occurred years ago. They also may provide data to law enforcement agencies if it's requested.
No matter what you do, you probably won't be able to escape the bias that's permeated Reddit, especially since the old version of Reddit was replaced. It seems like every day a subreddit is shut down because its moderators decided that users were getting out of control or because Reddit decided they disagreed with the focus of the subreddit. This can happen to a subreddit of any age.
As has been the case for years, especially on sites like YouTube and Reddit, there's little room for differing points of view. Reddit has become similar to other social media platforms in the modern age in the way that it censors its users. To get a sense of how censorship works on Reddit, try creating your own content on Reddit and see how difficult it can be to have your posts published. They can be removed for any reason from improper title formatting to a moderator disagreeing with your post.
How To Secure Privacy on the Reddit App
Here are some simple things you can do to secure your data on Reddit.
1. Never give Reddit your real name or age.
2. Never use your real email. Use a burner email service if you need to.
3. Create strong passwords via password managers.
4. Use two-factor authentication.
5. Don't take part in any surveys.
6. Don't talk about your employers or places you've lived as hackers can use that information against you.
7. Don't click on advertisements whether they're for other subreddits or services. You don't know where you'll end up and how that place is going to use your data.
Reddit: The Front Page of the Internet or Another Boring Social Media Platform?
While you can use the report or block features to get rid of content you don't like on Reddit, these features aren't enough. That's especially true if you're a parent concerned about your teen or child using the Reddit app. Reddit has many communities designated for users above a certain age, meaning that it's important for parents to monitor what their kids do and watch on the website or app.
Reddit has an adult filter to block NSFW content, but nothing is perfect online. These settings can only do so much to protect kids and teens as they use Reddit's platform. They may not work to block inappropriate messages, which can lead to a child or teen seeing something they shouldn't.
Even if the title of a post appears safe, it might not be even if it's on the front page of Reddit. This can expose people of any age to something they don't want to see, but especially kids and teen children.
Additionally, there aren't any built-in tools for parents to use to keep their kids and teens protected from inappropriate content. The search function can be used to find adult content, messages can be sent from unknown users, and NSFW occasionally slips through the filters. This has been true for years, even on the old version of Reddit.
Add to that other problems like doxxing, sexual and child predators using chat rooms for recruitment, explicit stuff and comments, porn, provocative titles, online bullying and the ability to connect with strangers. In short, parents should be concerned about what their kids and teen children see on Reddit's platform. Other Redditors post the content they want to post, much of which is inappropriate for a child or teen.